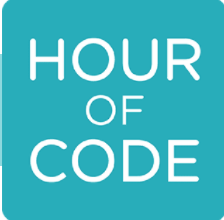 The Technology Integration team will be hosting Hour of Code events for CRAEA staff in celebration of Computer Science Education Week which is the week of December 4th. You're invited to complete an Hour of Code!
What is it? The Hour of Code is a global movement reaching tens of millions of students in 180+ countries. Anyone, anywhere can organize an Hour of Code event. One-hour tutorials are available in over 45 languages. No experience needed. Ages 4 to 104.
Why? With technology changing every industry on the planet, computing knowledge has become part of a well-rounded skill set. But fewer than half of all schools teach computer science! Come learn how computer science connects to your work with schools and gain general knowledge about what coding and the impact of computer science.
Also, there is a Senate File requiring schools to offer the following computer science experiences for students by July 1, 2019:
every elementary school will offer instruction in the fundamentals of computer science;

every middle school will offer exploratory computer science; and

every high school will offer at least one high-quality computer science course.
Where & When? Please join us in person at one of our three agency locations:
Clear Lake 8-9:00 am Tuesday, December 5, Room H

Cedar Falls 12-1:00 pm, Wednesday, December 6, Central Perk

Marshalltown 12-1:00 pm, Thursday, December 7, Room A
Complete an Hour of Code on your own using this link: https://www.smore.com/s1fyt
What? Please bring a device (laptop or tablet), headphones/earbuds, and be ready for some fun!
Please let the Technology Integration Team know if you have questions!
Michelle Cowell; Sarah Nelson; Lea Ann Peschong; Corey Rogers; Kay Schmalen; and Cari Teske.