The deadline for next bingo challenge is October 10, 2018. Enter your information on or before to receive your gift card!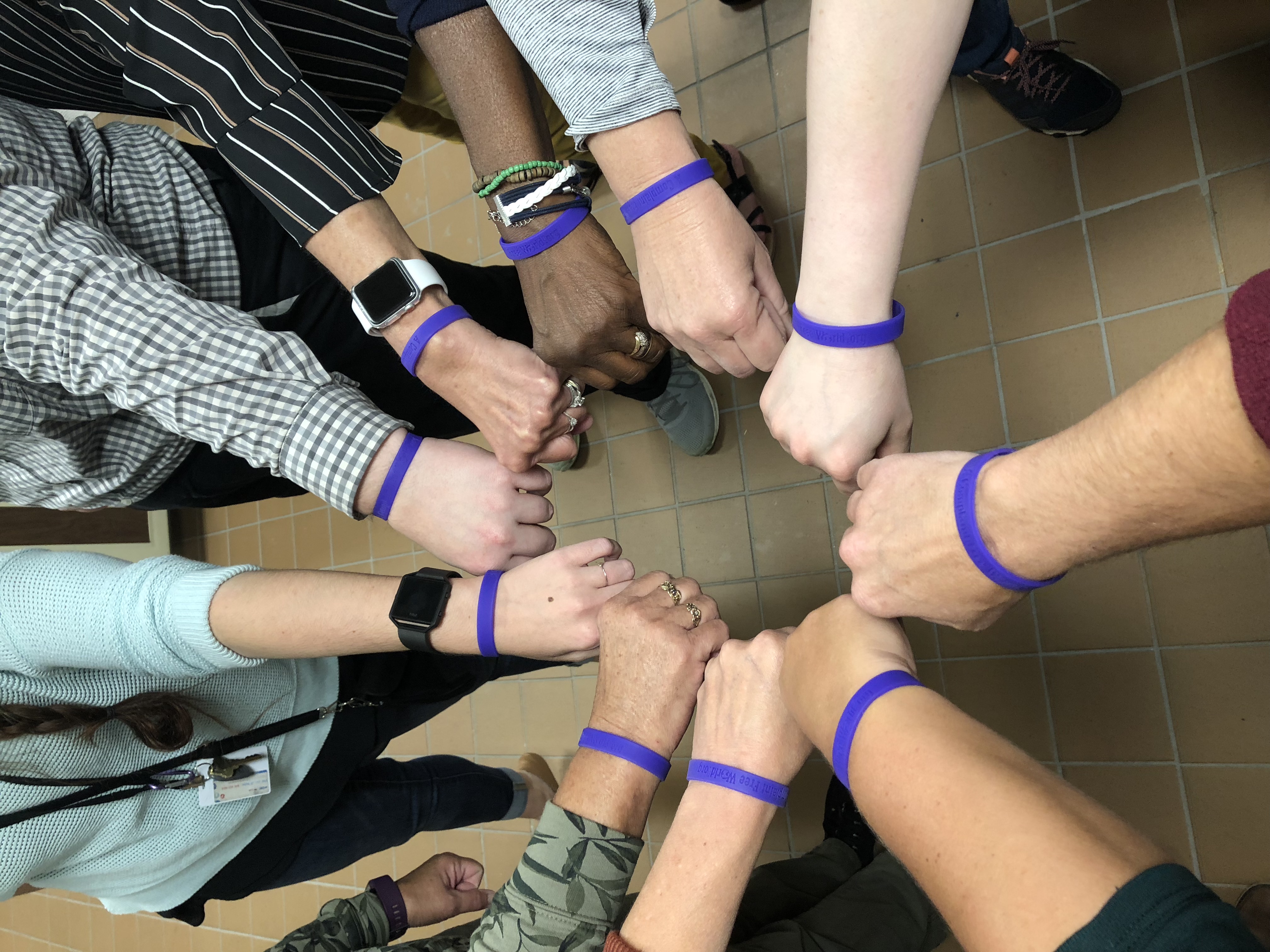 Creative Services staff members have started their own challenge as part of the Own it! theme. In late September, the group started a 21-day "complaint free" challenge patterned after the work of Will Bowen.  The challenge reinforces a mindset of gratitude and interrupts established patterns of negative thinking.  Great job, team!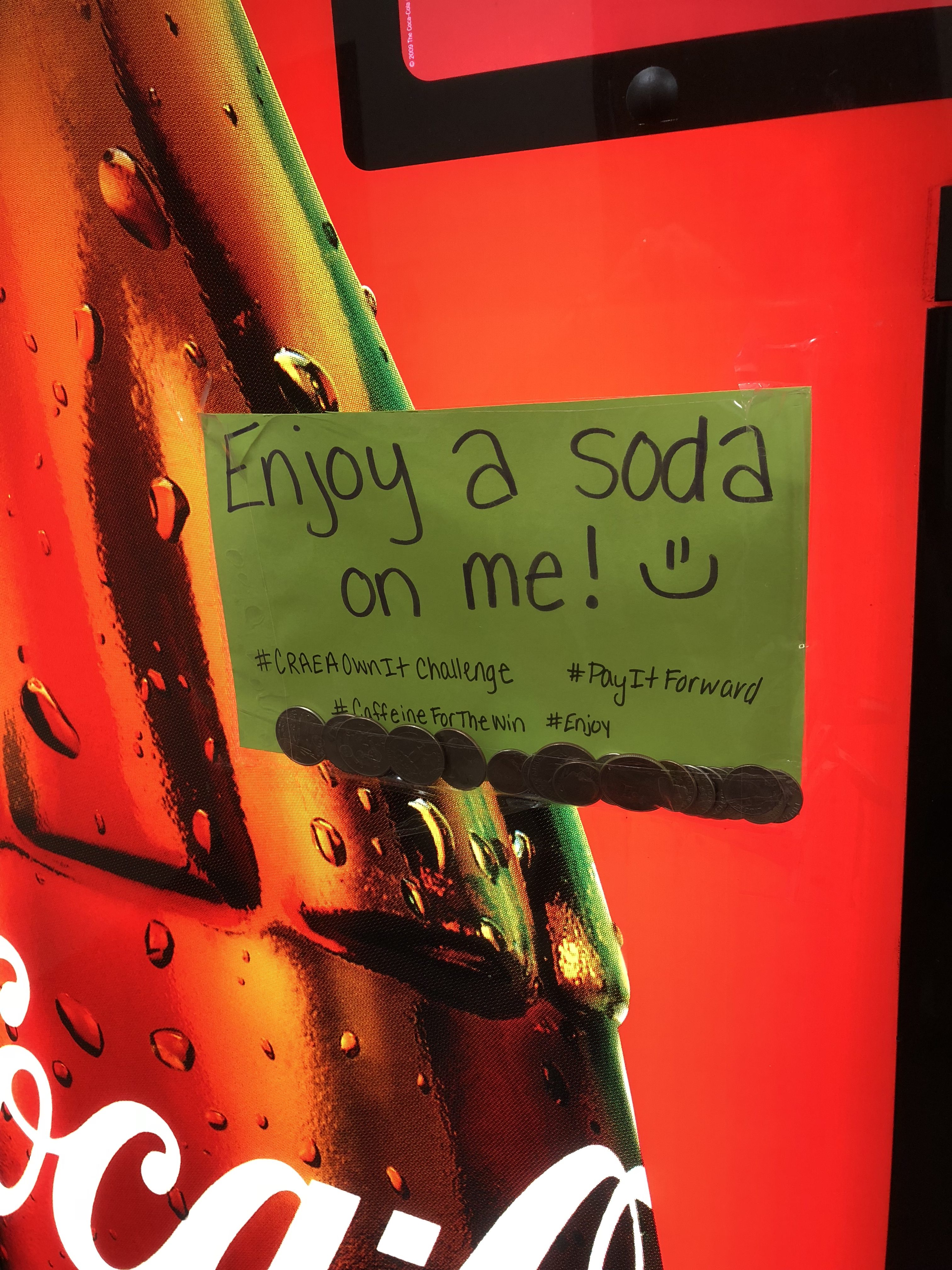 Anyone know who this kind staff member is who placed this sign on the pop machine in the Clear Lake Office? Share your thoughts in the comments below!
Let us know how you are Own(ing) it! Send a picture of your team or an individual shot to Beth Strike so we can share it with others.