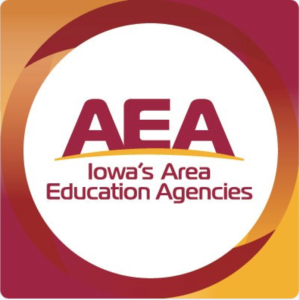 Do you know someone who has made outstanding contributions to education and Iowa's Area Education Agencies (AEAs)? Please take a few minutes to nominate this person for recognition!
Iowa's AEAs bestow three awards annually to outstanding candidates for their contributions to education and the work of Iowa's AEAs. To submit a nomination, complete this application by Feb. 14, 2020. Anyone is welcome to submit a nomination.
Awards will be presented during the annual Iowa's AEAs Boards of Directors' Conference and the ceremony will be held at 6:30 p.m. on March 26, 2020 at the Hilton Garden Inn in Johnston.
The three awards and criteria can be found below. Each nomination should include examples of why your nominee should receive the award.
Friend of the AEA Award
Acknowledges contributions by policymakers, citizens, board members, school district partners, businesses and organizations who have been great partners and demonstrate strong support for furthering the mission of Iowa's AEAs. Open to all policymakers, citizens, board members, school district partners, businesses and organizations.
E. Robert Stephens Award
Dr. E. Robert Stephens, better known as "Dr. Bob" and the father of Iowa's AEAs, acknowledges contributions in the area of innovation and support to local districts, AEAs, the Department of Education and other partners/organizations. There should be evidence of outstanding contributions to the well-being of the educational community including:
Benefits of this individual's leadership;

Creative leadership in inspiring and motivating others to achieve and contribute;

Strong commitment to the profession by active participation in professional activities; and

Evidence that the individual is respected by his/her colleagues and the community.
Open to AEA staff who serve in an administrative role and AEA board members.
Innovative Creator
Celebrates amazingly innovative and creative thinking and actions to get results for students, educators, Iowa's AEAs, school districts and other partners. Open to all AEA staff, board members, educators, policymakers, students…we are all creators!
For more information, contact Connie Johnson, Iowa's AEAs Communications Director, at (712) 335-6044 or cjohnson@plaea.org.