Some users who have recently attempted to reset their CRAEA password in Classlink have reported receiving an error message; the pop-up window states "Undefined." Even though this message appears, please note that your password has been successfully changed. You may begin using your new password.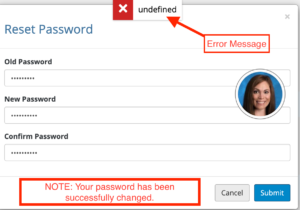 After changing your password, you will receive a verification email notifying you that your password was reset.
If you have any questions, concerns, or need help with your CRAEA password, please contact the Tech Help Desk at Helpdesk@centralriversaea.org, 319-273-8231.