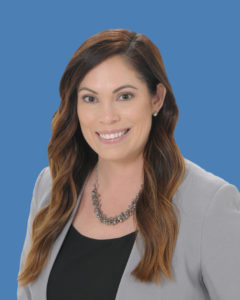 Sarah Nelson, Director of Information Technology/Consultant for School Improvement for Region 10, has been named Director of Information Technology and Special Programs, beginning July 1, 2021.
In her new role, Sarah will continue to lead the Information Technology team while also providing instructional leadership for the agency shelter programs and Career and Technical Education in collaboration with Rod Ball. In addition, Sarah will supervise staff carrying out services under Title III, English Learners.   
Sarah has served the agency as a consultant for technology and school improvement for the past four years. Prior to joining the agency, she served the Waverly-Shell Rock CSD for four years as a K-12 tech integrationist and instructional coach. She has also taught literacy, Spanish, and ELL at Waterloo CSD.
Sarah holds a Masters degree in Secondary Education along with endorsements in K-12 English as a Second Language, 5-12 Spanish, Middle School, and Reading. She completed the Advanced Studies Certificate Principalship Program at the University of Northern Iowa in 2016.
"Sarah brings a host of skills to this role," said Sam Miller. "Her leadership in the areas of technology, teaching, and learning will advance our programming in the areas she will oversee and further integrate our services between general and special education. She's a great fit."
Please join us in congratulating Sarah on her new role!