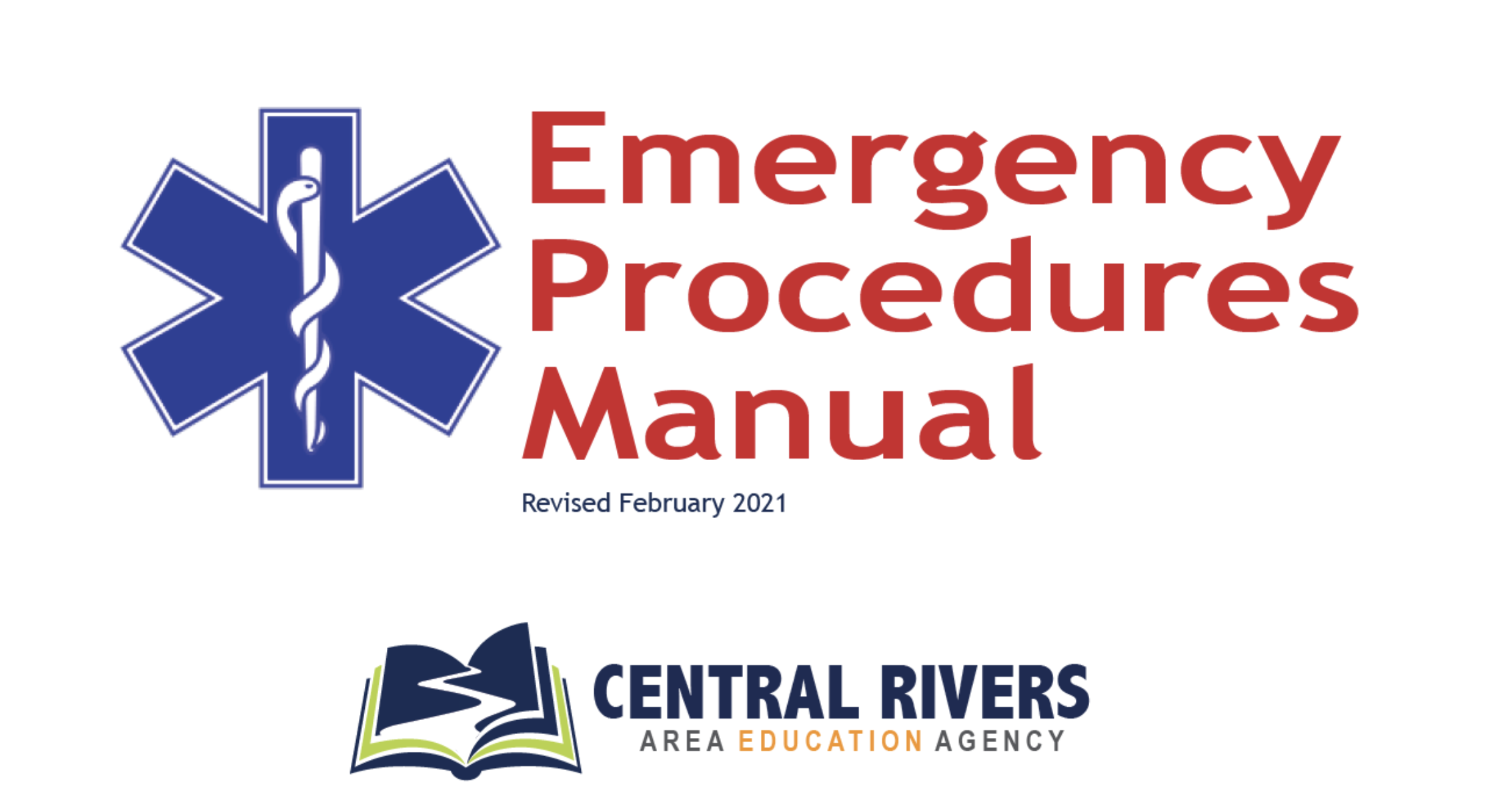 Central Rivers AEA recently updated the Emergency Procedures Manual which includes a series of procedures to follow in various emergency situations and cases of illness or injury. The manual also lists specific emergency information for each office location including contact information for the first responders and locations of first aid supplies and equipment. 
Spiral bound copies will be available at each office and Rivers Hills School. The manual can be downloaded/viewed on the staff website under Resources > Emergency Procedures & Crisis Response Team Manual. 
Please contact Human Resources if you have any questions or concerns.