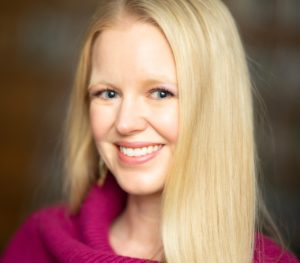 Kelsey Baker, currently a School Psychologist for Region 6, has been named half-time Assistant Principal for River Hills School. In her new role, Kelsey will serve as an assistant to longtime Principal Mike Lonning, while also serving as a Team Representative for the school.
Kelsey has served area students and families as a School Psychologist with the Area Education Agency system since 2007. She has also served as a clinician with the Malcolm Price Lab School as well as worked one-on-one with children through Exceptional Persons, Inc.
Kelsey holds a School Psychologist Specialist degree from the University of Northern Iowa, a Masters in Education degree through Dordt University, as well as a Bachelors of Education degree from Wartburg College. She was named Iowa School Psychologist of the Year in 2020 and authored the book, "Our Special Family" which highlights family diversity and uniqueness.
"Kelsey is a perfect fit for the amazing students, staff and families at River Hills School," said Mike Lonning. "In addition to being extremely knowledgeable and experienced, she is a kind and caring individual with a heart for children. We are lucky to have her."
 Kelsey will begin her new position on July 1, 2021.