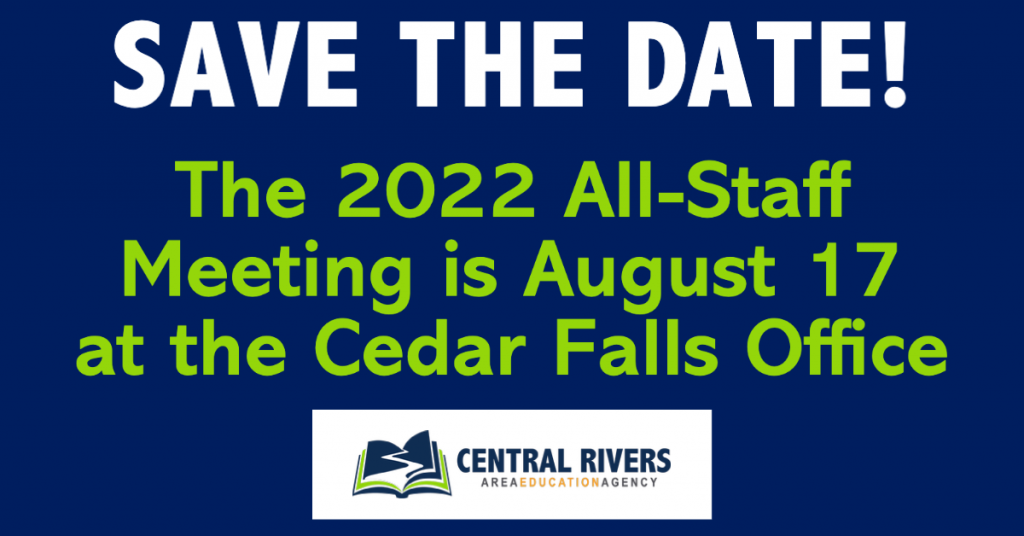 The 2022 all-staff kickoff meeting will be held on Wednesday, August 17 in the Cedar Falls conference center, beginning at 9:00 am with social time at 8:30. The morning will feature an inspiring message by Dr. Tina H. Boogren, a fierce advocate for educators, particularly for their well-being.  Lunch will be provided with regional meetings held in the afternoon. 
Attendance is mandatory for all staff, excluding River Hills and Detention Center staff.  If you are not able to be in attendance for the meeting, please notify your supervisor/HR. 
We look forward to having the opportunity to reconnect, network, and prepare for another incredible new year of service!