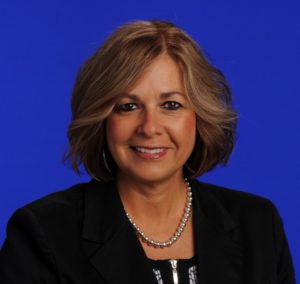 Dr. Julie Davies, Executive Director of Educational Services, announced her plan to retire from the agency on August 31, 2021. Dr. Davies has been with the agency since 2011 when she was hired to be the Site Superintendent of the Clear Lake Office. Through her tenure with the agency as Executive Director, she provided significant leadership in redesigning the Educational Services division and creating structures that support integration between special education and general education services to schools.
In addition, Julie has also been a leader in the state in the areas of curriculum, instruction, and assessment, having served on the Iowa Association of Supervision and Curriculum Development (IASCD) board for many years.
"The agency will greatly miss Julie's leadership," said Sam Miller, Chief Administrator. "She's smart, innovative, and models courage and vulnerability in so many ways. She's left an indelible mark on Central Rivers AEA and we wish her the best."
Jen Sigrist, currently Executive Director of Media and Innovation with the agency, has been selected to succeed Dr. Davies. In her new position, Sigrist will oversee staff members who provide educational services support to over 65,000 students and 5,000 educators throughout 18-counties of north central and northeastern Iowa.
"Positioning Jen in this role will further advance our agency's priority of ensuring that all schools have the support they need to prepare their students to be ready for the future," said Sam Miller.  "Jen's leadership and experience in the areas of technology integration, personalized learning, and competency-based education are key. She has the skill set needed to pull our services closer together around a common vision."
An announcement about direct oversight of Media services will be made in the next month. Please join us in welcoming Jen to her new role and thanking Julie for her service!