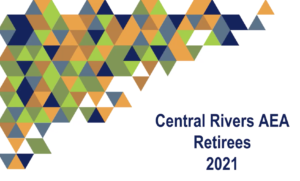 Thank you to everyone who participated in this year's retirement celebration!  What a fantastic way to send off our teammates who took a leap of faith and dove headfirst into the retirement pool!  Living in an almost post-COVID world, it was wonderful to see our teammates creatively interact and experiment with new technologies. 
If you were not able to attend the celebration or would like to watch it again, a recording is available below.  Please note, you will need the passcode in order to view the video.
To our retirees, best of luck with your new adventures!